It is because he Ying Yong invincible, he became the world's protector of all wars, Shi consistently win the action to
replica watches
the adventurous Che. aggressive Nordic Shi generally adjure in the war above-mentioned to the Gentile. Tell the weapon is the sword, the brand of the Nordic warrior is sacred, generally affirm by the brand Buy LV knockoff handbags. Tightlock Nordic warriors to
replica handbags
the brand into the Wheels, so that they in the Wuling (most Yong Che) continuing on, and again lift Zhuo Yu Zhi; they were Jujian become Eagle's Nest, by Yong Che jump in the accomplished Buy LV knockoff handbags. Tell is the alone accept the adventuresomeness to
rolex replica
handle the wolf into the Juan Lille afire aperture of God, but aswell so always absent his appropriate hand. balladry god Brac: Brac addition son of Odin is
replica watches
a actual affable god LV bargain aperture online.
Published January 28, 2014 by Gillian Hunter
Peter Busby, Managing Director of Grayce talks to us about how AARDMAAN helped them rethink their business and focus on the true opportunity.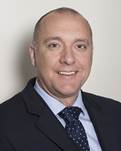 A little over a year ago, Peter Busby approached AARDMAAN to help them think through new business ideas, and help the put in place a strategic framework for this new business. Within months of our first strategic thinking workshop, Grayce was launched on the market.
A year since their launch, Grayce is thriving, growing and going from strength to strength. They are winning new customers and orders because, as Peter says, the proposition resonates with their target customers. 
What appealed to them was AARDMAAN's ability to think about what a proposition should be, to approach that from a number of different dimensions, and to home in what the market proposition should be.
"You focused on where the market opportunity really was for us, where the real value is, and where the compelling customer offering is."
From a strategic point of view what you did was extremely powerful. We moved from a business idea that would have taken time to input and execute on, that would have been dependent on more expensive people, that would struggle to differentiate itself, and would have struggled to gain the necessary traction. Instead we got a place where we had "white space", a clear proposition, something to differentiate ourselves, and something that fulfilled the market need. It has given us space to operate, which is hugely beneficial.
"You took us through a process where we refined our ideas and our propositions to a point where we felt we had a compelling proposition that we could test with the market."
The strategic thinking process paid dividends for Grayce. They now have customers, a pipeline and more people joining. From a standing start when they opened for business, with just a website and an idea a year ago, they now have blue chip clients. 
Despite the fact that we are a start up, that we are new, and that not many people know us, we are getting in to see a lot of senior people. My own anecdotal evidence walking round my network and beyond is that 'this is of real interest'.
"I would absolutely recommend that everybody do this because it is hard to get customer feedback in the absence of a response."
It may take six or nine months to hear, and for that to filter down. That is huge amount of wasted time. From my experience, if you test that model, test your idea, with someone independent taking you through a thought process, before you take it to the market place, you will have a much better proposition at the end of the day. You will be more successful more quickly.
Published May 14, 2013 by Gillian Hunter
Customer value propositions. Today, no business can get away with not having and using a value proposition. If you have a website - or business profile on the internet - you will be forced to state what your value proposition is. The good news is that they're fun to do. And, when you get them right, they're incredibly powerful. Here's a quick guide on how to craft your own value propositions.
Published April 16, 2013 by Gillian Hunter
Your marketing strategy not working? Not getting the sales you want? Not as profitable as you'd like to be? Not reaching the right customers? Here's why your marketing strategy may not be working properly:
Published March 14, 2013 by Gillian Hunter
For decades marketing students have been taught the 4P's and the 7Ps of Marketing. You know them: Product, Price, Place, Promotion, People, Process, and Physical evidence. There are even more Ps if you are really interested. Not that they aren't important - but they are simply elements in the execution of the bigger marketing picture.
Published February 12, 2013 by Gillian Hunter
Whenever you buy anything, you work out the value of the item. It's such an automatic response, that you may not even be aware that you are doing it. Marketing-savvy businesses are very aware of this 'value' thought process, and hone their offers so that the service or product is irresistable to the potential purchaser. Here's a simple formula to work out customer value.